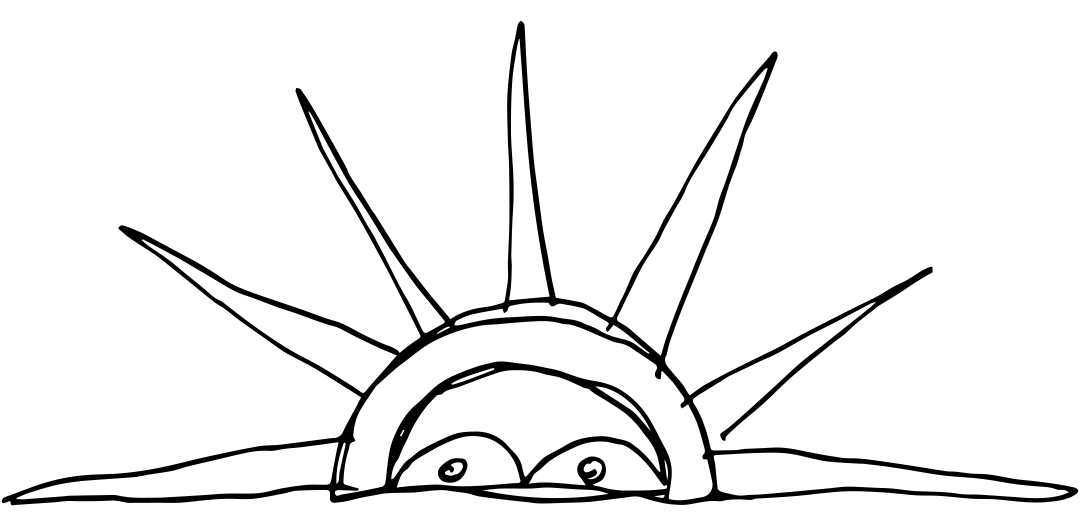 home ⦾ about ⦾ artists ⦾ gift shop ⦾ links



RESOURCES FOR MUSICIANS & ENGINEERS
How to make music, music theory, DIY synth stuff + more. Anyone can make music, and everyone should! "The best music is made by people who have no idea what they're doing." - Brian Eno, probably

HOW TO MAKE AND RECORD YOUR OWN MUSIC

✭ Grimes - How to Make Music for (almost) Free ✭
This blog post is an old favorite - a perfect jumping-off point for DIY recording at home.
Read more.

Andrew Furmanczyk - Academy of Music
Music theory explained in very simple terms. Andrew is funny, easy to follow, and has the demeanor of a childhood piano teacher. Personally - I think the easiest way to learn music theory is by learning piano first. Western music is based around the 12-tone system which is super easy to grasp through learning piano.

Let's Learn Together - Music
Music theory basics and informational curio.

✭ Kettner Creative ✭
This guy is awesome. He explains audio equiment in a way that's easy for a novice to understand. His tutorials on setting up a sound system and beginner/home audio tutorials are really helpful.

Kush After Hours
Production, mixing + mastering wisdom. This guy is kind of kooky. The best takeaway from Kush is that mixing and mastering should be approached as any other art form - subjectively!

Audio Geek Zine - DIY Mastering
DIY mastering tips.

LANDR: Creative Tools for Musicians
AI audio masteirng software. Apparently it's pretty good!

INSTRUMENTS, COMPOSITION AND PRODUCTION METHODS

✭ Oblique Strategies PDF ✭
Methods for unsticking yourself out of a creative rut.

TapeOp
A bi-monthly American recording magazine that focuses on creative recording techniques. "there's a forum too but it's dead these days... like what American cinematographer is to people learning that craft"

✭ Ted Reed's Syncopation - PDF ✭
The go-to method book for practicing syncopation, available for free!

✭ Rob Brown ✭
Great Youtube channel for drumming.

Quincy Davis
Another great Youtube channel for jazz drumming.

Tom Tom Mag
The only magazine in the world dedicated to women drumers.

TabsOut
Casette tape stuff.

Audio Casette Loops
Looping with audio casettes - instructables.

Wolfram Tones
Algorithmic composition just for yuks.

Sound on Sound
Independently owned monthly music technology magazine... includes product tests of electronic musical performance and recording devices, and interviews with industry professionals.

List of DAWS compatible with Windows XP
Vintage daws.

Bedroom Producers Blog
An online magazine for music producers with free software and plugins.

MARKETING, RECORD LABEL DIY

One Punk's Guide to Starting a DIY Record Label
DIY label guide and interviews with people who run
their own DIY record labels.

✭ Ari's Take ✭
Ari's Take is a music business education and artist advocacy company focusing on empowering musicians to have successful careers in the new music business. I highly recommend Ari's book, How to Make it in the New Music Business.

How to Release a Record
How to release a record!

Music Marketing Tips - Amber Horsburgh
Amber has great tips and insights for marketing your own music & building a fanbase. Her free seminars are a great way to meet other musicians who are also trying to grow a fanbase. She is an amazing resource, and a nice person!

Music Connection - Industry Contacts
Founded in 1977 on the principle of bridging the gap between "the street and the elite," Music Connection has grown from a popular print publication into a spectrum of products and services that address the wants and needs of musicians, the music tech community and industry support services.

Cision
Vetted media list and global database so you can quickly identify and connect with relevant media contacts. About $200/month, maybe not worth it? idk. Usually you can just find PR contacts directly on blogs/websites.

Soundscan
Luminate's SoundScan is a tracking system operated by MRC Data, that tracks sales of music and music video products throughout the United States and Canada.

ELECTRONICS DIY / SYNTH DIY

✭ MIT OpenCourseWare ✭
MIT OpenCourseWare is a web-based publication of virtually all MIT course content.

✭ Raspberry Pi Foundation ✭
Charity and company founded to promote the study of basic computer science. Easy way to experiment with circuit boards and learn how computers shape our daily lives.

✭ Louis Rossman - Intro to Basic Electronics (Unprofessional Edition) ✭
Louis Rossman of Rossman Group's intro to basic electronics. Practical and applicable knowledge.

How to Use a Multimeter
How to use a multimeter to measure voltage, current, resistance, and continuity.

How to Read Schematics - The Psychedelic Cherry
Understanding a schematics diagram.

Science Buddies - Electronics Primer
Primer on the field of electronics.

✭ New York School of Synthesis ✭
An introduction to synthesis by Dean Friedman (of Ariel way on the other side of the Hudson, deep in the bosom of suburbia fame) back in the day. If you have any interst in getting into synthesizers this is a perfect jumping-off point. Easy to learn. "Solid gold."

Music From Outer Space
Build your own synth!!! The seminal guide.

j Matrix Synth
(Another) synth blog...

Synth DIY Youtube
Music and Audio Electronics Tech. DIY.

Eurorack DIY
Eurorack module DIY tutorial.

YU Synth
Blog of synth designer Yves Usson – one of the designers of Arturia's Brute series of synthesizer.

Group DIY
Electronic forums for audio design & audio schematics... "really the place for tech questions"

Synth DIY Books - Synth DIY Wiki
Books relevant to Synth DIY.

✭ Synth History ✭
Cool interviews with cool musicians about gear and inspo. Founded by Danz CM (fka Computer Magic).

CODING

W3 Schools
Learn HTML for free.

Github
A code hosting platform for version control and collaboration. It lets you and others work together on projects from anywhere.

Jquery
Fast, small, and feature-rich JavaScript library. Iconic!!!

Codepen
CodePen is an online community for testing and showcasing user-created HTML, CSS and JavaScript code snippets.

✭ Neocities ✭
DIY web hosting platform and community, reminiscent of the days of geocities. This website is hosted and maintained on Neocities :)

Open Frameworks
C++ toolkit for creative coding.

Terrorware
DIY web hosting platform

Andrei Jay Creative Coding
Open source video synthesis.

DIY VENUES, ORGANIZATIONS, AND RESOURCES IN NYC (AND BEYOND...)

✭ Do DIY ✭
DIY resources and classifieds from around the world.

The Stratosphere
Crown Heights artist space - free jam sessions and networking every Monday!

✭ 8 Ball Community ✭
Artist collective and creative space.

Project for Living Artists
Gallery & community space in Woodside. An affordable venue for live performances and art shows.

✭ Brooklyn Library Instrument Loan (!!) ✭
Borrow an instrument from the Brooklyn Library for free w library card!

Synth Library NYC
Lending library of synthesizers and recording equipment.

Band Spaces NYC
Rehearsal spaces in NYC.

Fixer's Collective
meet-ups for fixing stuff
See also: https://brooklynbased.com/2020/02/17/repair-culture-repair-cafes/

Hacker Spaces
Community nonprofits for fixing/hacking stuff

Freedom of the Press Foundation
Non-profit organization founded to support free speech and freedom of the press to protect, defend, and empower public-interest journalism in the 21st century.

✭ NYC Resistor ✭
A hacker collective with a shared space located in downtown Brooklyn. They meet regularly and host events to share knowledge, hack on projects together, and build community. Inspired by Chaos Computer Club and other hacker organizations.


RESOURCES FOR ARTISTS, JOBS, GRANTS
✭ Words of Mouth ✭
Weekly curated newsletter sharing creative and multi-disciplinary opportunities.

Hacker News: Jobs
See also: Who's Hiring?

Green Jobs Board
A space for green jobs.

Selected Work
Another excellent weekly curated newsletter sharing opportunities, mainly in the art world.

MagPax Agency 4 Creatives
Creative opportunities, specially curated by Maggie Paxton.

DNAMAG
Inspired by the feminine creative, DNAMAG is an online curation of designers and artists. Job listings and more.

Where Are the Black Designers?
Non-profit design advocacy organization, by and for Black designers.
Job postings, community support and more.

She Is The Music
The organization is committed to driving inclusivity and equality for women in music. Job board, mentorship opportunities, and a member database.

ilovecreatives
Ads, jobs, events, etc. sent to your inbox every Wednesday.

BOOOOOOOM
Blog and vibrant virtual community for artists. There's a monthly fee to enjoy membership benefits, but I think it's worth it just to be able to join the slack channel. Other folks provide feedback for work, classifieds, general questions about "making it" in the art world, etc.

Working/Not Working
Community and job postings for creative opportunities. Free to join as an artist/creative.

Business of Fashion - Jobs
Job postings in the fashion industry.

New York Foundation for the Arts - Classifieds
Art jobs and other opportunities.

Creatively - Jobs
Job postings in the fashion industry + beyond.

jobs.art
An international job board focused solely on art-related careers and opportunities.

✭ Listings Project ✭
Weekly curated newsletter sharing classifieds for creative studio shares, aparmtents and more.

✭ Fuck Gatekeeping ✭
Excellent resource for anyone trying to break into the professional world of photography.

Freelancer's Union
An organization dedicated to providing support for freelance workers.

✭ The Creative Independent ✭
Inspirational and practical guidance for artists. Highly highly recommend.

✭AIGA - Eye on Design✭
Editorial platform that explores life as a modern-day designer.

✭AIGA - Graphic Design Rate Transparency✭
AIGA Eye on Design has put this form and spreadsheet together to encourage transparency and equity in the design industry.

Printing & Binding Resources - Printed Matter
A listing of printing & binding resources compiled by Printed Matter.

Editor X - Graphic Design Rates
Systems to help you find your graphic design rate.

✭ Film Courage ✭
Excellent youtube channel with a seemingly infinite archive of stories and wisdom from the world of film and television. Highly recommend for anyone who is an artist.

Backstage
Casting calls & auditions in NYC.

Brooklyn Spaces
An archive of unique artist spaces in Brooklyn + beyond. This site hasn't been updated since 2015, but it's still pretty cool; quite a few of these spaces are still around. A good reference for photographers/musicians/producers interested in shooting or performing in a unique space.

Cinematography.com
All things cinematography.

Pick up the Flow
Grant opportunities.

Brooklyn Arts Council
Yearly grants and resources for Brooklyn-based artists.

Queens Council on the Arts
Yearly grants and resources for Queens-based artists.

ESSENTIALS

✭ Library Genesis✭
File-sharing based shadow library website for scholarly journal articles, academic and general-interest books, images, comics, audiobooks, and magazines. The site enables free access to content that is otherwise paywalled or not digitized elsewhere.

✭ Bypass Paywalls Clean for Chrome ✭
Extension allows you to read articles from (supported) sites that implement a paywall. You can also add a domain as custom site and try to bypass the paywall.

TinEye
Reverse image search - alternative to Google's which totally sucks these days.

✭ UBUWEB ✭
UbuWeb is a pirate shadow library consisting of hundreds of thousands of freely downloadable avant-garde artifacts.

Protonmail
End-to-end encrypted email service.

Spyware Watchdog
Defining spyware as anything that includes telemetry, phoning home, automatic updates or is listening in without the user's knowledge or consent.

MISCELLANEOUS

Great Women Animators
Ongoing international directory of historical and contemporary female* animators.

366 Weird Movies - Psychedelic
Celebrating the cinematically surreal, bizarre, cult, oddball, fantastique, strange, psychedelic, and the just plain WEIRD!

Spaces Archive
SPACES is dedicated to the study, documentation, and preservation of art environments and self-taught artistic activity.

Akiyoshi's Illusion Page
Akiyoshi KITAOKA, Professor, Psychology, Ritsumeikan University, Osaka, Japan studying visual perception, visual illusion, optical illusion, trompe l'oeil, 3D, etc

tourfood.us
Searchable database created to answer every traveler's favorite daily question: "Where are we going to eat?". Perfect for music tours! Hasn't been updated in a while but might still be useful.

SurfGuitar101
Since February 26, 2006, SurfGuitar101.com has been the premier home on the web for friends and fans of the world-wide phenomenon known as surf music!

Space Age Pop
The web's most comprehensive guide to space age pop, exotica, lounge, cocktail, incredibly strange, easy listening, and other cool music... and the people who created it!

Florida State University - Silicon Zoo
A collection of photomicrographs (photographs taken through a microscope) featuring many of the interesting silicon creatures and other doodling scribbled onto integrated circuits by engineers when they were designing computer chip masks. :)

bugguide.net
An online community of naturalists who enjoy learning about and sharing our observations of insects, spiders, and other related creatures.

Girl & Queer Bands
Punk bands (not that fake shit), just the facts.

J Card Templates
Downloadable PSDs.

The Converation: The Environmental Impact of Music
The environmental impact of music: digital, records, CDs analysed.

Gfiles - UFOs
Records from governemnts and private organizations.

Smithsonian - What Does it Mean to be Human?
The history of art & music in humankind. By 40,000 years ago, humans were creating musical instruments and two- and three-dimensional images of the world around them.




♬♩♪♩♡♩♪♩♬


WE ARE ALWAYS TIDYING THIS PAGE UP, PLEASE BEAR WITH US

Thank you to Zoë, Geoffrey and Helen for their suggestions!

༺♥༻


return home